Why am I blogging? Why now? Well, after years and years of being a cosplayer and "growing up" in the industry I've realized that all of YOU are growing up too. We probably have many experiences that we share in common. We may be more alike that you know! You can also watch me explain this HERE.
You've heard it before. Nerds don't age…they Level Up. And, it's a lot more fun if we "group up" to level up. Right?
So let's start with the beginning of my story and the part that may be a shock for some of you.
Whew! Here goes…
I've been Wonder Woman, Jean Grey, a Blood Elf Rogue and a crazed Doctor of BOOM (photo here). Yet, the coolest most badass thing that I have ever had the joy of being is a mother. Wait….what??!!! It's okay. You'll be fine. I promise. If you've followed my cosplay journey since 2014 you may be feeling a little shocked right now. But why? Why did you never talk about your family.
Because Mama Bear…that's why.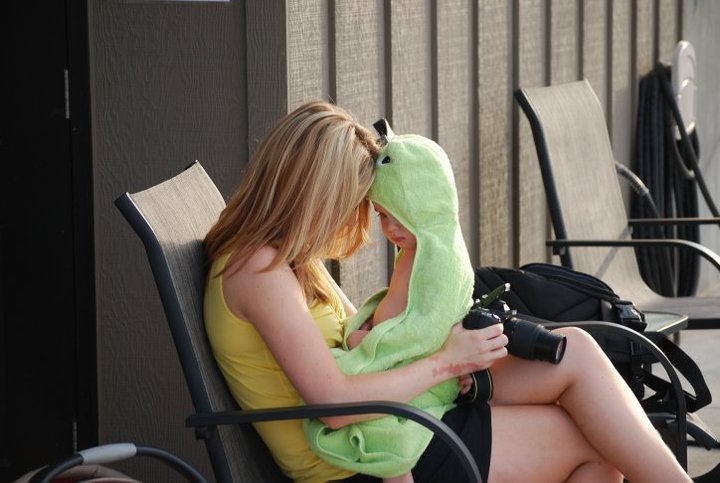 Pure and simple. I protect them, and I keep them safe. I love them more than anything. They (2 sweet ones) were too small when I started my cosplay journey (cosplay beginnings story here), but they're bigger now and have been well educated about the world around them. Children get to an age where you need to start letting them learn to navigate the world around them. Our world today is hard, it's a very scary internet out there! I won't be able to protect them forever. I think about them and their sweet little souls and how much harder school can be for kids. The bullies! Ooof…it's WAY worse then I had it growing up. It may be hard for them to read some of the comments that I have to see everyday, but not preparing them would be worse. I'm proud to say that they have a very good sense of the world around them. What's real, what's not and when to believe what you read…or not! But I'll save another post about them for later.
So again, why now?
Because if I'm aging in this scary world…then you are too! If I'm 6 years older than I was when you discovered me…then HOLY FRICK you are too!!!! That means you've had a life. You've had joy, sorrow, love, pain, discoveries and adventures. Maybe you've married, had children, divorced….loved again or lost. It's a damn shame if we can't all share it together. I can use my experience and social "influence" for good. I'm here for you all!
It's time to wrap this up, but before I end this post please know this: I am still the SAME PERSON that I always have been. I'm just peeling back a few of my layers for you to see (and that's so hard for me!). I'm actually a bit scared friends. I've always been a people pleaser. Losing some of you makes me sad. I'm well aware some of you won't stay for this journey. I just want you to know that I send hugs for you to take along your own journey. And for those of you who continue to stay…I'm going to love the freaking heck out of you! Get up and get on with it friends, we're gonna NERD UP and LEVEL UP together!